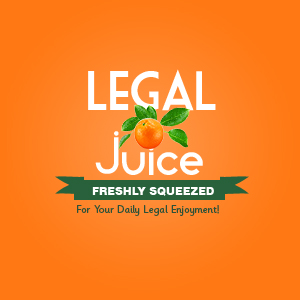 He's a 38-year-old former lay minister at a Lebanon County (Pennsylvania) church, and here are his priors, per the Lebanon Daily News:
[In] October 1997, he was arrested and charged with exposing himself to a Lebanon Valley College student in a college parking lot. He was convicted in November 1998 and was sentenced to 15 months probation.
He pleaded guilty to invasion of privacy and disorderly conduct in May 2000 and was sentenced to two years probation for taking pictures of a partially nude girl in a changing booth in a store at the Harrisburg East Mall.
In January 2001, he was charged with loitering outside a North Cornwall Township home and was sentenced to one to 12 months in county prison.
Krpata was sentenced in March 2001 to county prison for six to 12 months for violating terms of [the November 1998] probation.
He pleaded guilty to attempted invasion of privacy for trying to peek at customers in changing booths at the Jubilee Shop in Lebanon on Oct. 11, 2002. He was sentenced the following April to three months to one year in county prison for that offense.
In May 2007, Krpata was sentenced to 11 months in Lebanon County prison for violating conditions of his parole for walking onto a school bus in April at a Hummelstown-area gas station and talking to a woman. At the time of his sentencing in 2007, Krpata was on parole for a conviction on charges of loitering and peeping into a neighbor's home on April 29, 2006. He was sentenced for that offense in January 2006.
And most recently …
Christopher Krpata … was sentenced Monday to three years of probation and ordered to complete sex-offender treatment for an obscenity-law violation, said Jennifer Gettle, deputy Dauphin County district attorney.
Krpata of 211 W. Park Ave. violated the obscenity law by viewing pornography on a laptop computer at work, and someone who entered the room saw it, Gettle said. The offense happened when he worked at Coca Flats Hotel in Hummelstown in December 2007.
Here's hoping the treatment works.