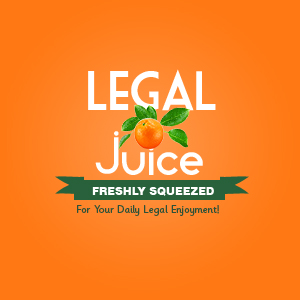 Can you really be charged with a felony for throwing a soda? At a machine? Yup. As reported by The Gainesville Sun:
Upset that his order wasn't prepared correctly, a 30-year-old man is accused of throwing his soda on a cash register at a Taco Bell in Gainesville on Sunday night, shutting down the restaurant's computer network for several hours.
Doh! The whole "computer network." Hence the felony …
Suresh A. Chapman, of Gainesville, was charged with damaging a computer resulting in a loss of $5,000 or more, a second-degree felony.
Police said he threw his soft drink at the register and credit card machine at the Taco Bell at 3408 Archer Road at about 8 p.m., causing an estimated $2,500 worth of damage.
The damage to the computer network meant the store lost about $3,000 in revenue, according to a Gainesville Police Department report.
How much time could you get for that?
GPD spokeswoman Cpl. Angelina Valuri said Officer Sean Borges was right to charge Chapman with the second-degree felony, which can carry a 15-year prison sentence.
Yikes. Adding injury to injury …
Because of the arrest, Chapman also was charged with violating his probation on a 2011 child abuse case, according to the arrest report.
Mr. Chapman is cooling off in a jail cell.
While the bond was set at $5,000 for the computer damage charge, Chapman was being held Monday at the Alachua County jail without bond because he had been charged with violating his probation.
Click here for the source.