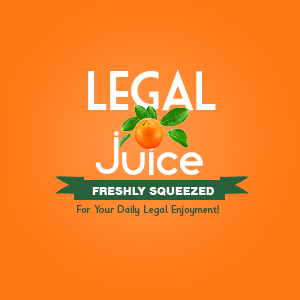 The day may come when The Juice reveals the 11th commandment… But this day, we have the story of a man who violated the 12th commandment: Don't Be Afraid. And his dog almost paid the ultimate price. Per the Cairns Post:
A man was so convinced he was going to jail for hosting a noisy New Year's Day party he put his things in storage and arranged to have his dog put down, a Cairns court heard.
But an anxious Keat Paul Wylie, 20, who faced Cairns Magistrates' Court yesterday for contravening a police direction to turn his stereo down, was told he could only be fined for the offence.
"Mr Wylie has been very stressed, he had actually sought legal advice and was told by the lawyer he was definitely going to jail for six months," duty lawyer Michelle Emeleus said.
Hmm. Can you say "bar counsel?"
"As a result he had put his property in storage and he was about to have his dog put down."
Yikes.
The court heard police told Wylie to turn down the music at his home in Cooktown Rd, Edmonton, about 10.30pm on January 1.
But when the loud music continued, they returned at 2.17am to issue him with a notice to appear in court for contravening the direction.
Wylie, who is on a suspended sentence, was fined $250 and had no conviction recorded.
Remember, Juice readers, to heed the 12th commandment: Don't be afraid!