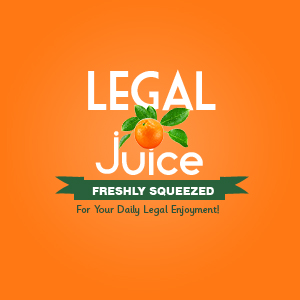 Certainly it's no State v. Johnson, but the Buldoni case will have to do for today. As reported at myCentralJersey.com, here's what happened in a case involving Mr. Buldoni, before Judge Emery Toth:
After pleading not guilty, Buldoni, also known as Luis Martinez, tried to explain the offenses to Toth.
But Toth was having none of it …
Toth suggested that the reason Buldoni got arrested was for failing to appear in court in November 2007 for the summonses. But Buldoni told the judge he was wrong.
This is not usually something judges like to hear.
"All right. Well if you'd stop getting arrested, then you wouldn't have any of these problems, right?" the judge said.
Snap!
"Excuse me, your honor?" Buldoni replied.
"I don't want to have a debate with you," the judge said. "I don't want to have an Oprah Winfrey conversation with you…See you around."
(Are we clear? Crystal.)
As he was leaving the video-conference room, Buldoni made a noise, which Toth later described as "raspberries."
"I don't want to tell you what you really are, but I'm a street guy. So when I said, "See you later,' hey, I didn't really get offended when you gave me the old fist up in the air. That's okay. I didn't really care about that. But when you give me the raspberries when walking out and you give me some kind of disrespect, I'm telling you that's contempt in the face of the court. You're going to jail. You'll stay there for another 30 days…you open your mouth, you give me any more attitude, I'm going to give you some more jail time."
Okay, 30 days … um, hold on …
"Appreciate it," Buldoni said.
"Okay, I'm giving you 40, 45 days," Toth said.
The exchange grew even more heated. Buldoni made another remark that the transcript lists as indiscernible.
"Sixty days. Get out of here," the judge said.
"No, give me 70," Buldoni said.
"Seventy-five," Toth said.
The quarrel continued until Buldoni got 180 days.
Did he serve all 180 days? Apparently so, according to Judge Toth. So why was this exchange reported? Because Judge Toth recently had a disciplinary case filed against him as a result of this case!