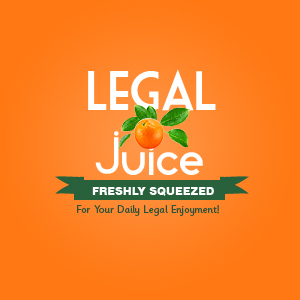 The Juice does not think he's brilliant, which means, of course, that he is! Flipping the script, this gent was so confident he was smarter than the cops that he actually taunted them on Facebook. Guess how that ended up? Per The Times Leader (Wilkes-Barre, Pennsylvania):
The Freeland Police Department posted a photo of [Anthony James] Lescowitch at 9:19 p.m. Monday, noting that Lescowitch, 35, was wanted for aggravated assault and numerous other charges. The post asked that anyone knowing Lescowitch's whereabouts to call police at 570-636-0111 or 911.
It turns out that the person who responded is the only one who ALWAYS knows where Lescowitch is – Lescowitch!
Less than two hours later, Freeland police posted another photo of Lescowitch, this time with the caption: "CAPTURED!!!!!! SHARES OUR STATUS ON FACEBOOK ABOUT HIMSELF, CAPTURED 45 MINUTES LATER."
So how did they bust him so quickly?
Police said they noticed that Lescowitch shared their post about him on his Facebook page minutes after they posted it on theirs, and that he taunted police in his post as well. So, undercover officers used a Facebook profile of a fictitious attractive woman to engage in online conversation with Lescowitch through Facebook, pretending to be interested in meeting him.

Lescowitch initially declined an offer to meet for a drink, but when an officer asked him where he was and said, "The least you can do is come out and have a cigarette with me," Lescowitch agreed, police said.

Sure enough, when undercover officers pulled up in a car at the location he specified, Lescowitch came out and was promptly arrested.
Bam!
Freeland police said they wanted Lescowitch for an assault back in the summer, and he had been ducking them since the fall. He was also wanted by Luzerne County Probation.
Here's the source, including a photo of Mr.Lescowitch.