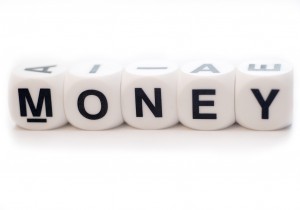 Of course the robber didn't say it was a garden hose nozzle he was sticking in the manager's back, but it was. As reported by WZVN (Florida):
Akeem Rendell Arnold, 23, of Naples, allegedly tried to steal over $14,000 shortly before [the CVS closed], according to a police report.

Police say Arnold wearing a mask and dressed in black approached the store manager, who is his brother, while he was outside taking the trash out.
Sticking up your brother? Not cool.
Arnold allegedly put what felt like a gun or knife to the manager's back and told him to re-enter the store against his will at 294 9th street South, according to the police report.

Once inside the store, Arnold is accused of hitting the manager over the head with the garden hose nozzle, taking money from the store's safe, and hog-tying him with a roll of plastic wrap.
So much for putting family first.
Arnold then made a run for it, and police apprehended him along US-41 with a backpack containing the money, the garden hose nozzle, a mask, bandana and multiple pairs of gloves.

Reports show it took two pepper sprays and handcuffs to get Arnold under control.
Click here for the source, including a mug shot.