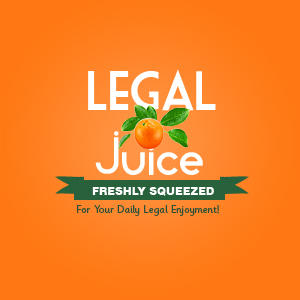 The Juice often blogs about the misuse of Tasers by the police, but not this time. No, this time the use appears to have been justified – it's just that the officer's aim was abysmal! As reported by The Orlando Sentinel:
An unusual injury followed a confrontation in downtown Orlando last month when police tried to disarm a man outside One Eyed Jack's sports bar, records show.

Rather than shoot Travis James Rodriguez for not dropping a Glock pistol on Dec. 8, a police officer used an electronic stun gun that delivers 50,000 volts through prongs tethered by tiny wires. One prong punctured Rodriguez's right eyeball as the Taser automatically discharged a five-second shock, according to Orlando police.
Of course the bar was called One Eyed Jack's.
"Rodriguez had removed the gun from his waistband and was holding it up at chest level, parallel to his body," Officer Jason Portilla wrote of why he triggered his stun gun. "As a result of Rodriguez turning his body…one of the Taser prongs struck Rodriguez in the right eye. The other Taser prong struck …his left side."

Rodriguez, 22, was admitted afterwards to Orlando Regional Medical Center for an undisclosed period of treatment. He was charged with carrying a concealed firearm and resisting arrest.

Rodriguez gave police a false address and could not be reached Friday. The incident report was recently released after a request by the Orlando Sentinel.
You'll find the source, including a mug shot, here.