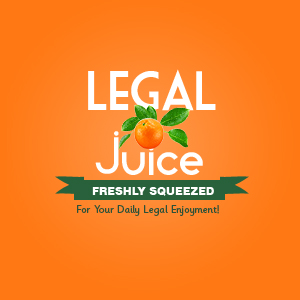 (No, not in the book.) Warning: This post is not suitable for children. And The Juice isn't just saying that to pique your interest. You will not believe this woman's hiding place. As reported by The News-Press:
A Pompano Beach woman is in custody at the Lee County Jail for possession of a counterfeit driver's license and a fraudulent credit card, which she allegedly hid inside her vagina.
Shazam!
According to the Lee County Sheriff's Office, Ann Marie Hernandez,46, was arrested during a traffic stop on Interstate 75 on Friday night when deputies discovered thousands of dollars in items bought with a fraudulent credit card aboard her vehicle.
Members of the Highway Interdiction Unit pulled her vehicle over at about 7 p.m. Upon making contact with the driver, the detective immediately noticed the vehicle was full of high-end power tool equipment, some of which still had security tags attached.
As the investigation unfolded, a detective determined the items were recently purchased at a Cape Coral Home Depot using a fraudulent credit card account.
Home Depot was contacted and Citibank confirmed the fraudulent transactions totaling more than five-thousand dollars. Nearly half of the fraudulent items purchased were recovered during the traffic stop.
Yeah. Yeah. But how do you get from there to …
After a female deputy was called to the scene, Hernandez admitted to concealing a fraudulent credit card and fraudulent Florida driver's license inside her vagina.
Say what? Having gone to the trouble of concealing the items in this manner, it's unlikely Ms. Hernandez would have just fessed up. So? For now anyway, it's a mystery.