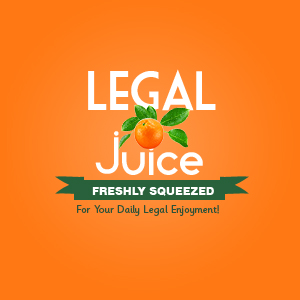 Is this guy the worst son of the year? If he's not, he's certainly a nominee, The Juice thinks you'll agree. As reported by wtsp.com:
A concerned neighbor called deputies to the home of Sandra Newkirk and her 45-year-old son Ramey, after Sandra allegedly told the neighbor her son had beaten her.
Responding deputies say they found Sandra's face bruised, but the 65-year-old woman was reluctant to tell investigators what happened, because she claimed her son had threatened to kill her if she told.
Meanwhile Ramey Newkirk claimed his mother got her injuries in a robbery on her porch a week earlier and never reported it because she "did not want to be bothered with it."
Are you sure she didn't fall down the stairs? Walk into a door?
Deputies continued speaking with Sandra, who eventually told them her son did indeed hit her with a glass eggnog bottle about a week earlier. She also claimed Ramey hit her in the head with a metal oxygen tank and was struck several times with a stun gun.
Damn! A bottle, a metal tank, and a stun gun? You're probably wondering why a son would do this to his mama.
After being given his Miranda warning, deputies say he admitted to hitting his mother with a glass bottle. Ramey allegedly said he blacked out and was not sure why he did it.
Guess you'll have to keep wondering. The charges:
Newkirk was arrested and charged with aggravated battery on a person 65 years of age or older. He also faces charges of tampering with a witness and grand theft.
Here's the source, including a mug shot of Mr. Newkirk.