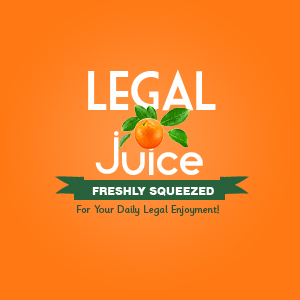 Remember, The Juice said this was "a solution" not a good one. The solution? Grab your 22 and shoot the dog. That's just what a town councilman in Utah did. Yikes. As reported by The Salt Lake Tribune:
Rick E. Wilberg, 58, was arrested after he admitted to killing his neighbor's dog [a 9-month-old teacup chihuahua!] with a .22-caliber rifle. The dog, named Rocky, belonged to Peggy Redmiles, whose three-quarter acre lot shares a fence line with Wilberg's property.
Police reported that children had been playing nearby when Wilberg shot the dog. When police spoke with Wilberg, he admitted to shooting the dog, saying "he had been sick of listening to the dog bark and warned her and she done nothing about the dog so he shot the dog," the police report states. He also had been drinking vodka.
He warned her! And she did nothing! This does not strike The Juice as a very good defense. (Mind you, The Juice is a personal injury lawyer, not a criminal lawyer.) As you might have guessed, Mr. Wilberg had other problems with his neighbor.
Redmiles, who moved into their home six years ago, describes her relationship with Wilberg becoming contentious about three years ago, for reasons she still doesn't understand. She said that he complained about her chicken coop, over-watering her garden and the noises her swimming pool made. She said she has since gotten rid of the chickens and garden, and turns the pool off at night to try to keep the peace.
The charges?
Wilberg was booked into the Duchesne County Jail on suspicion of animal cruelty, a third-degree felony, and for public intoxication.
Here's the source.