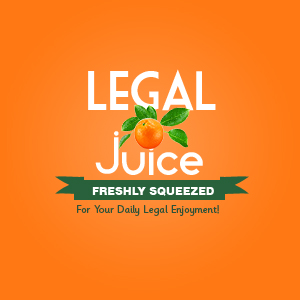 Yes, April S. Uwanawich (is The Juice the only one who reads this name and thinks "You Want A Witch?"), was born on 7/7/77. And she is a fortune-teller in Pennsylvania. Just one small problem – it's against the law. As reported in The Pottstown Mercury:
A person is guilty of the charge if they "tell fortunes or predict future events … pretend to effect any purpose by spells, charms, necromancy or incantation, or advise the taking or administering of what are commonly called love powders or potions," reads the statute.
Persons violate the law if they "stop bad luck," "give good luck," "win the affection of a person," or "tell where to dig for treasure," in return for "gain or lucre."
Lucre? How about this stick-up line: You're lucre or you're life! So what did Ms. Uwanawich do?
According to court records and Uwanawich's statement in court to Judge Anthony Sarcione, a woman named Yun Su of Bridgewater, N.J., met her at the "psychic reading" storefront she had operated in Downingtown. There, Su told her that she had been unlucky in love and wanted to find happiness.
Between February and August 2008, the two met many times. Uwanawich said they would go out to dinner or the movies and shop together.
At some point, Uwanawich told Su that she was cursed and that she would have to take deliberate steps to have that cloud lifted from around her. Specifically, she was to put a box under her bed and put coins and cash into the box on a daily basis. Then, after several weeks, Uwanawich went to Su's home and took the box, which she said she needed to "burn the curse," according to the criminal complaint filed by Downingtown Detective Pamela Fentner.
Su turned over the box, which contained $16,320.
I know this will shock you …
But the disposal of the box did not make any changes in Su's life, and she pressed Uwanawich for more help.
Like she needed to be pressed?
This time, Uwanawich told Su that she should buy urns for $7,000 apiece to help lift the curse. Su bought one, and then ran out of money.
Of course. It's axiomatic that the more expensive an urn, the greater its curse-killing power.
According to [Uwanawich's attorney], when Su confronted Uwanawich with her displeasure of the situation, Uwanawich offered to pay the money back. She turned over about half of the $23,320, but then Su went to police and Uwanawich was charged [with fortune-telling, theft by extortion, theft by deception, and receiving stolen property] on Aug. 4, 2008.
So what happened? Ms. Uwanawich paid all of the money back, in addition to a fine and court costs. She avoided the pokey.