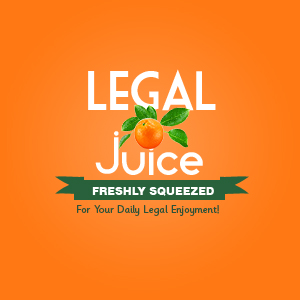 In a 6-week span, this New Jersey man was charged with driving while intoxicated FOUR times! Each time, he was charged and released. As reported by The News of Cumberland County (at nj.com):
[Anderson] Sotomayor [age 45] began his alleged traffic crime spree on April 2, when Ulrich said he collided with a school bus. Though not charged with DWI for that accident, he was charged with improper passing, leaving the scene of an accident and failure to report an accident.
And then …
A week later on April 9, Officer Phillip Martinez charged him with DWI on the 300 block of Axtell Avenue after he collided with a police vehicle.
And then …
Two days later on April 11, Officer Luis Rodriguez charged him with DWI after responding to an accident during which Sotomayor had struck a utility pole by the intersection of Main Street and Landis Avenue.
Two days! And then …
Two weeks later on April 25, Officer Adam Shaw charged him with DWI and several other offenses after stopping him by the intersection of Delsea Drive and Park Avenue. He said Sotomayor was swerving and had a cold, opened 40-ounce bottle of Budweiser on the floor behind the passenger seat. Sotomayor asked Shaw to either give him a ride home or follow him home as he drove, an offer which Shaw declined.
Seems like a question only a drunk guy would ask a cop. And then …
Just over two weeks later on Saturday, May 12, officer Adam Shaw again pulled over Sotomayor on the 200 block of Grape Street. Sotomayor refused to take a breathalyzer test and was again charged with DWI. He was released on a summons pending his case in municipal court.
And finally (hopefully) …
… Sotomayor … received his fourth DWI charge on Saturday and was again released without bail, said Captain Thomas Ulrich of the Vineland police department.
And before you go getting mad at the police, they're not pleased either.
"Bail is a matter for the Court System. The Police Department or its officers do not set bail. In this case, bail was not approved," responded Ulrich.
Here's the source, including a mug shot.