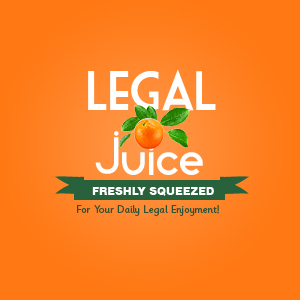 Where's the love for a couple drunk fellas who, responsibly, walked home after they got lit? You're probably wondering why they were arrested. Well, let's just say The Juice is about to expose the reason why, as reported in The Post and Courier:
After they were arrested early Monday, two drunken revelers told police officers that they thought it would be a good idea to strip off their clothes and walk around downtown Charleston, according to an incident report.
Christoph Robin Egan, 19, and Andrew Stephen Dunford, 21, both of Montclair, N.J., face a charge of indecent exposure after an officer spotted the duo around 2 a.m. on Logan Street "completely in the nude," the report stated.
The children! Cover their eyes! Um, never mind. This happened around 2:00 in the morning.
After stopping the men about two blocks north of Broad Street, the Charleston Police Department officer noted that Egan had only a cellphone and that Dunford was carrying a bag with their clothes. Both smelled of alcohol, were slurring their speech and had bloodshot eyes, the officer wrote.
Egan told the officer that they had just left some bars and "thought it would be fun" to walk home naked, according to the report. The report did not explain how the underage man was allowed to drink.
Egan and Dunford were jailed. They posted bail later in the day and were released.
Excellent use of police resources. Here's the source, including mug shots.