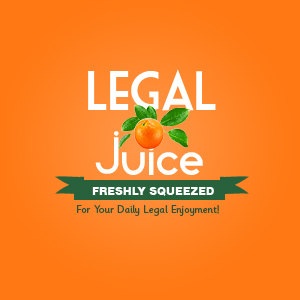 Please, if you are prone to being grossed out, stop here. Remember, The Juice warned you. So, it started with what appeared to be a routine suspected DUI. Then it got weird, and gross. As reported by The Durango Herald (Colorado):
According to an arrest affidavit, the events began at 11:59 p.m. Feb. 11 when a Durango Police Department officer observed a vehicle turn right onto 32nd Street from Main Avenue without using a turn signal.
The officer, Chad Langley, pulled Kausalik [a 31-year veteran of the U.S. Postal Service who has been in Durango since 1982] over …
While speaking to Kausalik, the officer detected alcohol on his breath, according to the affidavit. Kausalik said he had not been drinking.
Kausalik performed voluntary roadside maneuvers, but not to Langley's satisfaction, the affidavit says.
A preliminary breath test indicated he had a blood-alcohol level of 0.142, almost three times the 0.05 legal driving limit in Colorado.
Fairly routine stop thus far. Man appears to be drunk, smells of alcohol, denies drinking, fails field sobriety test, fails initial BAC test.
Langley arrested Kausalik and took him to the Durango police station … for a formal breath test.
Please, not the formal breath test…
At the station, Kausalik asked to use the restroom. Officer Langley twice found Kausalik asleep in the restroom.
He told Kausalik he could not stay in the restroom all night to avoid the breath test, and he needed to either take the test or choose a refusal.
Actually, there is another option, which could be considered a refusal of sorts …
Kausalik eventually left the bathroom looking at the floor, walking toward the officer.
Langley asked Kausalik what was in his mouth, and he continued to walk toward the officer, head down and expressionless.
When Kausalik was about 4 feet from the officer, Kausalik looked up, opened his mouth and took a deep breath.
"As I observed what he had in his mouth, I took a step back and began turning my head as he violently spit the contents of his mouth toward my face," officer Langley wrote in the affidavit. "I felt the matter [FECES!!!!!] strike the left side of my face and head." Kausalik also had feces on his hands, the affidavit says.
If you're not completely grossed out, check your pulse. You can read the full story here.