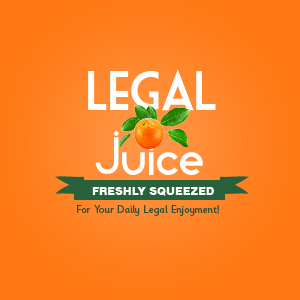 The term "road rage" is used a lot, probably too much. But this case right here, this is definitely road rage. As reported by The Tampa Bay Times:
The onslaught began when Bonnie N. Coleman, 31, was driving west on Tampa Road in Oldsmar and Therese O'Neill, 29, cut in front of her 2012 Saturn station wagon.
Oh no you didn't just cut in front of her.
Coleman didn't like that, deputies said, so she ran into the rear bumper of O'Neill's 1992 Dodge station wagon. "They didn't know each other," said Pinellas County sheriff's spokeswoman Cecilia Barreda. "It just appears the victim had switched lanes and the suspect became very angry."
So she bumped her. Not cool, but … oh wait, there's more.
Coleman trailed O'Neill and bumped her car several times, officials said, before they reached East Lake Road and were stopped by a red light.
Coleman then tried to push O'Neill's station wagon into the intersection, deputies said.
Holy crap! Sure seems like she trying to get Ms. O'Neill either killed or seriously injured.
That's when O'Neill retaliated. She backed up into Coleman's car, then ran the light to try to escape the enraged driver, according to the Sheriff's Office.
"I think she was trying her best to do what she could to get away from this woman," Barreda said. "But (Coleman) continued and continued and was so persistent. It didn't end.
Deputies said Coleman followed O'Neill from Tampa Road onto Mayfair Place in Palm Harbor, where the two women got out of their cars and began to fight. Coleman pulled O'Neill's hair, kicked and punched her, officials said.
A 45-year-old witness to the road rage incident, Jill Ann Atwood, stopped nearby, called 911, then got out of her car, ran up to the brawling women and attempted to help O'Neill.
That's got to be it. No?
Coleman struck Atwood in the eye with her fist, deputies said.
That, actually was the end of it, pretty much.
Coleman was charged with aggravated battery, aggravated assault with a motor vehicle and simple battery. Deputies said she was uncooperative to the last and acted "agitated" as she was taken into custody.
As for the victims …
Both O'Neill and Atwood were taken to Mease Countryside Hospital in Safety Harbor with non-life-threatening injuries following the attack.
Whew! The Juice is exhausted. Here's the source.