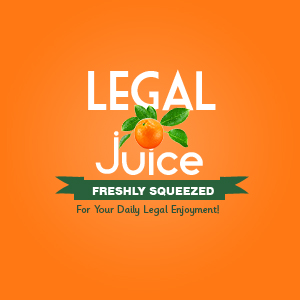 The Juice should have a separate flavor (check out the "flavors" [categories] on the right-hand side of Legal Juice) for posts like this: "What were you thinking?"  As reported by The Baxter Bulletin (Mountain Home, Arkansas)
Bull Shoals police officer David Chatman gave Stephen Lewis [age 47] a simple choice on Friday afternoon: take down a sign Lewis was putting up in Bull Shoals or receive a citation. (Lewis is the owner of Lewis Sign & Neon in Mountain Home.)
You should know that Mr. Lewis was driving a 30-foot-long, 12-foot-high bucket truck!
The incident started when Chatman informed Lewis that the sign he was erecting in Bull Shoals did not have a permit. Because sign owners didn't have the proper documentation, Chatman told Lewis that the sign had to come down or he would receive a ticket.

Chatman described Lewis as uncooperative, saying he would not produce his driver's license and would not get out of the truck when Chatman asked him to do so. Lewis eventually did get out of the truck and give his license to the police officer.

"I went and sat in my patrol car to write the citation out," Chatman said. "At that time, I observed Mr. Lewis get into his truck, put it in drive and take off."
Now that is a man with a plan.
Chatman informed his dispatcher that he was in pursuit of the large white truck heading east on Arkansas Highway 178. The pursuit was slow, never getting above 45 mph, according to authorities. Officers from Flippin, the Arkansas State Police and the Baxter County Sheriff's Office headed out to various points in hopes of laying down spike strips.
45 mph? Shoot, even on his beater commuting bicycle, The Juice can almost hit that. Ok, maybe 30, going down a steep hill.
The pursuit ended at the intersection of AR Highway 178 and AR Highway 5 North when officers boxed Lewis in, forcing him to pull over.

Lewis was arrested by Bull Shoals police and taken to the Marion County jail, charged with fleeing and obstructing government operations, plus two additional misdemeanor offenses. He was released Friday night on $855 bond.
Think he'll get the "proper documentation" next time? Here's the source, including a photo of the getaway vehicle.