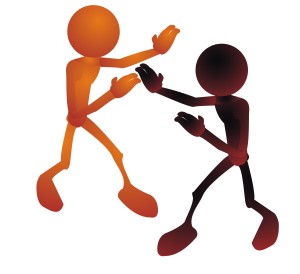 Any dispute that goes on for more than thirty years must have earth-shattering ramifications, no? No. Just money, and horsies. As reported by The Brandon Sun:
A federal appeals court says the United States Polo Association cannot be held in contempt for selling sunglasses with a logo that resembles Polo Ralph Lauren's famous trademark of a horseman whacking a ball.

The 2nd U.S. Circuit Court of Appeals in Manhattan issued its written ruling Wednesday. The decision reversed a finding of contempt by a lower court judge.

The dispute between the polo sports governing body and Polo Ralph Lauren has gone on for more than three decades.

The appeals court says the Polo Association sold nearly a million pairs of sunglasses bearing the double horseman trademark from 2009 to 2012.