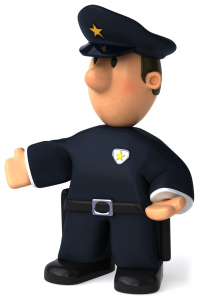 If you can believe the police shows and movies, the worst jobs are probably desk jobs and traffic. This unit ain't nothing like that! As reported by countercurrentnews.com:
A police officer in Arkansas recently lost his job after he exposed a massive scheme that allowed officers to have sex with prostitutes and then arrest them for servicing the undercover cops.
So much for having your cake and eating it too.
The way that Former Fort Smith Police Department Sgt. Don Paul Bales' department had it set up, cops would "prove" that they weren't really police officers, by having sex with prostitutes. The cop who had just broken the law himself would then follow up by arresting the women.

Now, a lawsuit that was obtained by local KFSM, reveal that an officer was fired for exposing the twisted police work.

The suit was just filed in Arkansas's Sebastian County Circuit Court. The officer in question says he just wants his job back, as he did nothing but expose criminal activity among fellow officers.

This all started when Bales received a photo of an affidavit that had been filed back in April of 2014. That affidavit stated that an undercover cop in the "Street Crimes Unit" had engaged in what it termed "misconduct."
You'll find the source here.