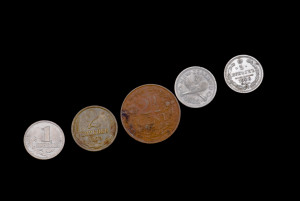 If you guessed that this bakery burglar was caught because he left a trail of crumbs, you'd be … wrong! Per the The Hamilton Spectator (Ontario):
After breaking into a bakery in the area of Barton Street East and Sherman Avenue North Sunday night, a bumbling burglar left a trail of coins which allowed police to follow him to a nearby address and made a quick arrest.
Seriously? A trail of money? Brilliant!
Police say the man was caught red-handed and in possession of property from the bakery including an undisclosed amount of cash and unique coins, also stolen from the business.
Jason Healey, 38, of Hamilton has been charged with break and enter and possession of stolen property valued under $5,000.
You'll find the source here.