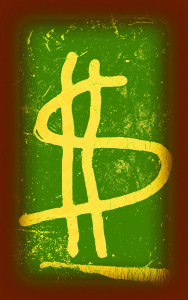 Honestly, did she think she would get away with stealing from a fund for U.S. Marshal's, police, and firefighter's survivors? Apparently so. As reported by The Belleville News-Democrat:
A 53-year-old St. Louis woman pleaded guilty Wednesday to stealing nearly $19,000 intended to benefit the families of police, firefighters and deputy marshals killed in the line of duty.

Pamela Denise Robtoy appeared subdued when she walked to the lectern, speaking so softly that U.S. District Judge David R. Herndon asked her to speak up, as she pleaded guilty to embezzling money from a charity golf tournament intended to benefit BackStoppers and the U.S. Marshal's Survivor's Benefits Fund.

She now faces 20 years in federal prison, three years of supervised release, up to $250,000 in fines for each of two felony counts and mandatory restitution of nearly $19,000. She pleaded guilty to one count of mail fraud and one count of wire fraud.
You can read more (a fair amount) here.