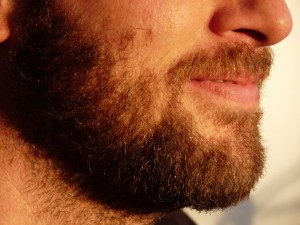 This case certainly highlights how different cultures can be. As reported at arabtimesonline.com, in Kuwait City …
The Undersecretary of the Interior Ministry Lieutenant-General Suleiman Al-Fahd has ordered the detention of a police officer in the rank of Major for growing his beard without permission, reports Al-Rai daily quoting knowledgeable security sources. The source said Al-Fahd has also warned a lieutenant-colonel for the same reason and has issued strict instructions that disciplinary action will be taken against those who violate the laws especially if they grow beards more than 1.5 centimeters long.
Maybe he thought they wouldn't notice? He measured wrong?
(Legal Juice is brought you by, well, The Juice, who is a personal injury lawyer practicing in Washington, DC, Maryland and Virginia. He will not be quitting his day job, which includes handling bicycle and automobile accidents, to bring you more Juice.)