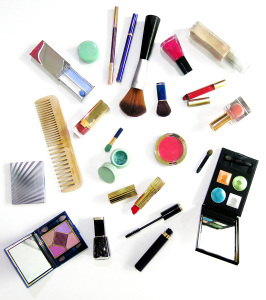 Who says crime doesn't pay? It paid awfully well for this family. The operative word is "paid" because the jig is up! As reported by NJ Advance Media for NJ.com:
Three members of an Edison family have been sentenced after guilty pleas in a cosmetics counterfeiting ring that earned them hundreds of thousands of dollars, according to Middlesex County Prosecutor Andrew Carey.
Shazam!
Jorge Robles, 51, was sentenced to five years in prison after he pleaded guilty to second-degree counterfeiting. His ex-wife, Ana Del LaMota, 45, was sentenced to three years of probation and will have to pay restitution for third-degree counterfeiting. Their daughter, Rossy Robles, 23, was admitted into pre-trial intervention after a guilty plea on third-degree counterfeiting. She has to remain out of trouble and keep a job for three years.
So what was the scam?
They imported hundreds of pounds of fake Chinese cosmetics and sold them as Make-up Art Cosmetics brand, the prosecutor said. MAC is part of the Estee Lauder company. The family then sold the counterfeit cosmetics to retailers in New York with the business name Baby Castle. Rossy Robles had her own separate Internet retail business, the prosecutor said.