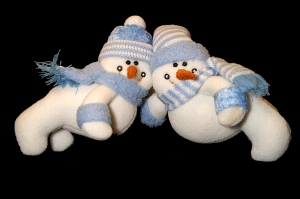 Coming forward as a witness is your civic responsibility, even when it's dangerous. That said, the concept of "honor among thieves" is altogether different. Tell that to this gent, who committed a slew of crimes with his twin brother. As reported by wmbfnews.com (Charleston, South Carolina):
Federal prosecutors say a 30-year-old man was convicted of 39 armed robberies after his twin brother testified against him in court.
Wo. That is a boatload of armed robberies.
US Attorney Bill Nettles said Winard Montez Eady of North Charleston was convicted following a four day trial for his role in a string of business robberies. Eady was convicted of conspiring to commit robbery affecting interstate commerce and possession of a firearm in furtherance of the conspiracy.

According to court officials, the robberies focused on Asian restaurants, check cashing businesses, and loan businesses in or near Charleston County, also ranging as far as Walterboro, Holly Hill and Georgetown.

Evidence presented in the trial established that Eady, along with his two accomplices, committed a series of 40 armed robberies between July 2009 and March 2011.
Incredible that they were at it for almost 2 years without getting caught. The testifying brother must have gotten a huge break, right?
Court officials say Raynard Eady, who is facing 80 years in prison, and Simmons, who is facing 32 years, had previously pleaded guilty to their roles in the robberies and testified in Winard Eady's trial.

Raynard Eady and Simmons each admitted to committing over 25 of the robberies.

The three men will be sentenced at a later date.
He'll probably still get his break. Remember, he's facing 80 years.  Here's the source, including a mug shot of Winard Eady.