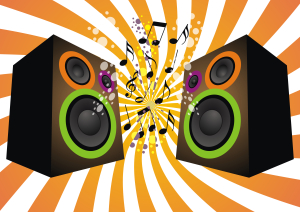 This gent seems like the neighbor from hell, especially if the comments following the story are true. As reported by The Bradenton Herald:
A 48-year-old man was arrested at 3:30 p.m. Sunday in Myakka after violating Manatee County's noise ordinance a fourth time, according to authorities.

Pete Hunsader was playing loud music in the 2400 block of 53rd Avenue East, Myakka, when deputies asked him to turn it down, according to a Manatee County Sheriff's Office report.

Hunsader refused and fled toward his house, according to the report.
You know he didn't get away. And The Juice is pretty sure you know how he was caught.
Police arrested him after stunning him with a Taser, according to the report.
Really? You tased the guy for that? The guy may be a complete ass, and the worst neighbor ever, but unless there is more to the story, tasing him for that is just bullshit. Here's the source.