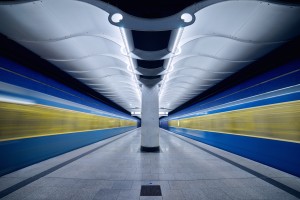 Was this gent sleeping or passed out? You make the call. As reported in The Brooklyn Paper's Police Blotter for the 88th Precinct (Fort Greene–Clinton Hill):
The 46-year-old said he boarded the Brooklyn-bound train at Grand Central Station at 5 am. He told cops he was intoxicated and fell asleep shortly after boarding, and when he woke up the train had reached the end of the line at New Lots Avenue and turned around, according to a police report.

As he exited the train at Nevins Street, he discovered that his rear pocket had been cut and his wallet removed, the report says. The guy was out $350 cash, plus debit and credit cards, he said.
So, he was only awakened when the train got to the end of the line. And the thief was able to cut his pants and take his wallet unnoticed. The Juice is going with "passed out."