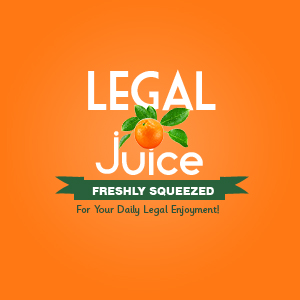 It would be misleading, though not totally false, to say this guy walked into a Florida Papa John's and stole pizza. Here's what happened, per wptv.com:
Polk County deputies say a man walked into Papa John's Pizza restaurant, put on a pizza costume, and then walked out of the Lakeland restaurant Sunday evening.
You stole a pizza costume? The Juice is guessing you didn't know they have video cameras in the store.
Detectives say a white man, perhaps 18 years old, entered the restaurant with six others, wearing a white button-up shirt, dark pants and a dark tie. He put the costume on and left the store wearing it.
The costume is described as approximately six feet tall, and looks like a giant slice of pizza with pepperoni, mushrooms, green peppers and black olives.
Video surveillance shows the images of the suspect and four persons of interest. They are described as three older white males with dark hair. One had a full beard. The fourth person of interest is described as a white female with dark hair.
Here's the source, including a photo.