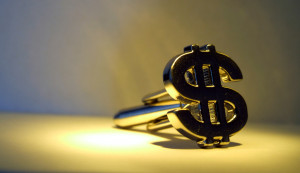 Dude, it's not your money. Was it worth risking your life? Okay, don't answer that since you look pretty good right now. How good would you have looked with a hole in your head? Seriously, just hand over the money. Even if you get fired, good things will happen! (See yesterday's Juice post.) Any way, back to the present, as reported by The New Hampshire Union Leader:
Capt. Peter Albert said a person wearing a mask and a hooded sweatshirt — believed to be a man — entered the Gulf gas station at 1 Continental Blvd. shortly before 11 p.m. Wednesday.

Albert said a handgun was shown to the store employee.

The man demanded cash from the register, but the store clerk refused, Albert said.

According to police, the robber hit the clerk with the gun, causing non-life threatening injuries. The gun was not fired, police said.

The unsuccessful robber fled and was seen entering the passenger side of a small, compact gray vehicle, Albert said.
In hindsight, brave. Had he been shot, stupid. Click here for the source, which includes a still taken from the store's video surveillance footage.