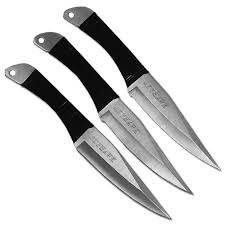 Working on your knife-throwing in a public area is not a good idea under normal circumstances.  How about under these circumstances, as reported by kval.com (Eugene, Oregon):
Police responded to the commercial district near NW 9th Street and NW Spruce Avenue around 5:30 p.m. Sunday to a report of a man throwing a knife at trees [near a credit union drive-through].

The officer contacted [Drew William] Phillips, [23] who told police he was practicing his knife-throwing skills with a 3.5-inch fixed blade knife.

Phillips had 7 warrants out for his arrest. He was arrested and booked into jail.
Perhaps keeping a low profile would have been wiser? You'll find the source, including mug shots, here.