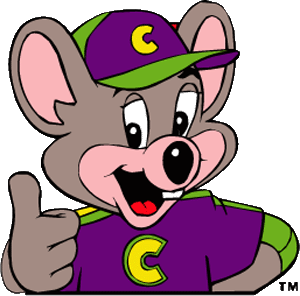 Chuck E. Cheese provides all kinds of services – food, entertainment, birthday parties. What they don't do, though, is babysit. Per The Post and Courier (Charleston, South Carolina):
A woman on Friday dropped four children off at a West Ashley Chuck E. Cheese while she went shopping for an hour and a half, Charleston police alleged in a report.

Meriana Sanusi Martin, 47, of Wildwood Lane in Beaufort, is charged with four counts of cruelty to children in connection with the incident, the report said.
If you're wondering how someone does that, here's how.
An employee told investigators that a woman arrived with four children around 2 p.m., but she walked out of the restaurant alone shortly afterward. The children were ages 9, 6, 4 and 4, police said.

An employee asked the woman if she was leaving. She replied saying she would be right back, according to the report.
Uh-huh.  "Right back."
She didn't return, however, until an officer called her from the restaurant, police said.

The oldest child told investigators the woman left them at the restaurant while she went shopping at Costco, the report said. All minors must be accompanied by a parent or guardian while at the restaurant, according to the business' policy.
What's she looking at?
Martin faces up to 30 days in jail or fines up to $200 on each cruelty charge.
You'll find the source, including a photo of the shopper, er perp, here.