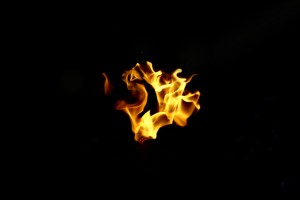 I think it's fair to say that virtually every kid on earth is told not to play with fire. Many kids ignore it, and manage to escape unscathed. Such was not the case for an 11-year-old boy in Sweden. He was 9 on that fateful day. Per The Local (Sweden):
An 11-year-old boy has been ordered to pay 1.9 million kronor (US $276,000) in damages after causing smoke and water damage to a Stockholm home, the Aftonbladet newspaper writes.
The boy, who was nine at the time, was visiting another family in the suburb in southern Stockholm when he got hold of a cigarette lighter and proceeded to set light to some paper in a wardrobe with devastating consequences.
The insurance company agreed to meet the costs incurred by the family for the damages to their home – 1.9 million kronor – and then proceeded to sue the boy in court.
Well that should make for some really good public relations …
The court has now ruled that the boy is responsible for his actions – the debt can not be claimed from the other members of his family.
"According to Swedish law children can be liable for damages to the same extent as adults," said Mårten Schultz, an expert in liability law, told the newspaper. "The debt is the child's, it is the boy that has to pay up," he confirmed.
Are they going to garnish his allowance?