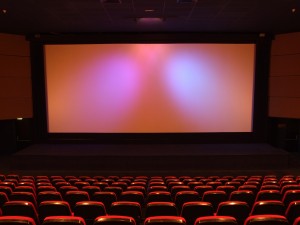 It's probably not a good sign when a prison is showing a movie before it's released to DVD.  As reported by the Northeast Ohio Media Group via cleveland.com:
The Lorain County Correctional Institution acknowledged Friday that pirated movies are being shown to prisoners there, even as inmates serve time for illegally downloading movies.
Yikes.
Richard Humphrey, 26, of North Ridgeville was sent to the Lorain County prison in February for a parole violation and remained there until May 6. According to posts on the sites torrentfreak.com and scrolldog.com, while he was a prisoner guards showed inmates "Ride Along" and "The Wolf of Wall Street" before they were released on DVD.

A spokesperson for Lorain County Correctional Institution Warden Kimberly Clipper said prison officials are aware that pirated movies are being shown to prisoners and the issue is being investigated. But she said she couldn't comment further because the investigation is ongoing.

The Ohio Department of Rehabilitation and Correction said Friday that it is looking into pirated movies being screened at the Grafton prison, but a spokesperson said she couldn't comment on an ongoing investigation.
And just in case the DVD release date wasn't enough …
In some cases, Humphrey said the movies appeared to have been illegally recorded by theater-goers.

"You could see people walking in front of the camera," he said.
Doh!  You can read a fair amount more here.