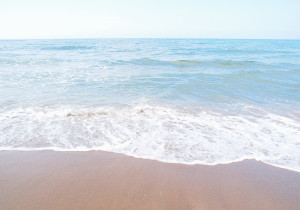 If you forge a very large check, and you get away with it, leave the country! Why, because at some point, the company will audit its books, and you will get busted. If you're sitting on the beach in a country that doesn't extradite, when they discover what you've done, you don't care! As reported by The Bismarck Tribune:
A Steele woman is accused of cashing a forged $250,000 check made out in her name.

Michelle Biegler was charged in South Central District Court, out of Morton County, with felony forgery and could receive up to 20 years in prison and a fine of up to $20,000 if she is found guilty.
Doh! You could have been on a beach in Croatia.
Mandan Police Lt. Lori Flaten said her office was notified by Emmons County Sheriff Gary Sanders that KEM Electric, of Linton, reported a check forged on its bank account. A police investigation found that Biegler, an employee of a Mandan-based company, had access to the company's bank account information. She allegedly used that information to forge a check worth a quarter of a million dollars.

Flaten wrote that Biegler took the check to a bank in Steele and used part of the money to purchase a home, with the rest of the money deposited in a bank account.
So much for that beach in Croatia …
Beigler is being held at Morton County Correctional Center on 10 percent of a $10,000 bond. Flaten wrote that Biegler has more charges pending out of Kidder County in Southeast District Court.
Here's the source.