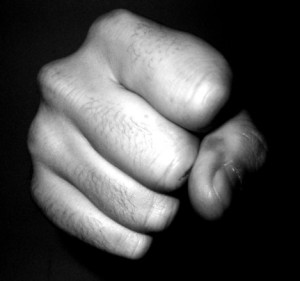 Everyone has been in those strip-of-four photos booths at some point, which means you all know it seems to take forever for the photos to emerge. Well apparently this dude forgot to grab his pix, and it's gonna cost him! As reported by LancasterOnline.com:
A Lancaster man who fled the Chuck E. Cheese restaurant in Manheim after punching another parent there was identified and charged by police because of a photo he left behind at the scene.

Joel Ramos, 21, of Fairview Avenue, was charged with simple assault and disorderly conduct in connection with the Aug. 9 incident.

Manheim Township police said Ramos allegedly got into an argument at around 7 p.m. with a Lititz man over the behavior of Ramos's child at the 2020 Fruitville Pike eatery.

"While the victim was sitting in a booth, Ramos punched him twice in the face, resulting in an injury," police reported. "Ramos fled the store but was identified through a photo that was left behind and released to the media."

The photo was left in a Chuck E. Cheese photo booth. Police said Ramos fled the scene on a black motorcycle.
Doh!  Here's the source, which includes the photo that was left behind.