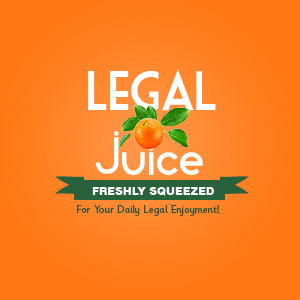 Former Texas Justice of the Peace Thurman Bartie is running for Jefferson County Commissioner. Why "former" JP? Because he was kicked off the bench. Okay, he resigned, then he was removed. According to the Texas Judicial Conduct Commission, among other things, Bartie "punched a juvenile in the chest, and hit another juvenile on the head with his knuckles." Also, "on at least one occasion, [Bartie] brought juvenile twin brothers into his chambers and engaged in corporal punishment." There's much more. As reported in The Southeast Texas Record:
Bartie also had magistrate duties at the Jefferson County Correctional Facility and, according to the Tribunal Order, on several occasions told the inmates that he was planning to have sex with their wives while they were incarcerated.
In another incident referred to by the Tribunal, Bartie tried to intervene in a Port Arthur police investigation after his brother-in-law was stopped for driving while intoxicated. Records submitted to the Tribunal showed that Bartie asked officers to let him drive his brother-in-law's vehicle away, but changed his mind when the officers found crack cocaine in the vehicle. [Nevermind!] Bartie ordered that his brother-in-law be released on a personal recognizance bond, which he himself later signed.
When a local reporter attempted to investigate the allegations that Bartie was abusive to litigants, the JP had the reporter removed from court, used obscene language and called the reporter a racist.
The Review Tribunal stated that records presented to them indicated that while on the bench Bartie threatened to hit juveniles on the head with his gavel … He also removed his belt and encouraged parents to whip or beat their children with the belt.
Just how offensive was Bartie's language? I don't know!
Justice Catherine Stone, who wrote for the Tribunal, found the language so offensive that it was omitted from the opinion and added that Bartie, "while sitting in his judicial capacity, used some of the most vulgar and offensive language imaginable."
"The nature and frequency of the extremely obscene language employed by respondent are, standing alone, sufficient to warrant his removal from office and the prohibition from holding judicial office in the future," Stone wrote.
To read the entire opinion of the Texas State Commission on Judicial Conduct, click here. You can read the Southeast Texas Record article here.