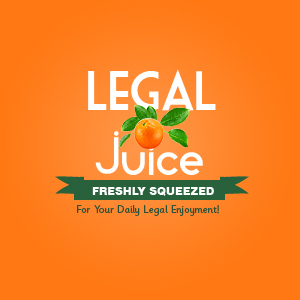 Pasties were booked into evidence – for real. The Juice is confident you can see where this post is going. So, here are your choices: Starbucks, where the baristas are fully clothed, or Bikini Bottoms Espresso Stand, where the baristas wear bikinis and … pasties. Exactly. Looks like the folks in Pierce County, Washington are unlikely to have that choice anymore. As reported by The News Tribune:
Pierce County prosecutors on Tuesday filed a misdemeanor charge of unlawful public exposure against a bikini barista spotted last year serving coffee while wearing only pasties on her breasts.
It's the first time Pierce County prosecutors have leveled such a charge since some area espresso stand owners began requiring their baristas to show skin in addition to making drinks.
In other Pierce County news, home sales suddenly plummeted… Also, it appears that Pierce County's success in attracting new businesses to the County was fleeting. In fact, existing businesses are now relocating elsewhere …
[Deputy prosecutor] Benton said he charged [the barista] because her alleged conduct, if true, would constitute "a blantant violation" of the county ordinance banning public nudity.
Even if true, I have one word of advice: warning. Was it really necessary to arrest this 19-year-old? Who was the rat … er … concerned citizen?
A woman driving by the stand at 7919 176th St. E. on Oct. 7 called sheriff's deputies after she spotted Lenn outside the stand. She was wearing a thong bikini bottom and no top, according to court records.
Curse you, woman!
A deputy dispatched to investigate the call found Lenn inside the stand making drinks, according to an arrest report. Lenn was topless but had X-shaped pasties covering her nipples, the report states.
[The barista] became angry when told she would be cited for indecent exposure and began to yell that baristas at other stands also wore pasties on the job, deputy Kevin Fries wrote in his report.
"I asked [her] if she was aware that it was illegal to wear the pasties in public," Fries wrote. "She said no. [She] said that the female owner, Cheryl England, had told her and the other girls that it was OK to wear them."
Having been duly warned …
[The barista] then went into the back of the stand, removed the pasties and put on a bikini top, Fries continued.
And, as noted above …
The deputy confiscated the pasties and booked them into the South Hill precinct property room as evidence, his report states.
Really? This is a good use of everyone's time? Here's hoping the pasties mysteriously disappear from the evidence room. Here's the source.