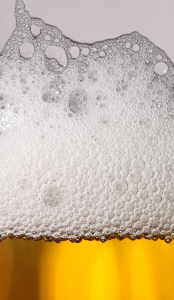 The Juice does not have a problem with parents letting an older teenager have a drink in their own home. But this New Zealand law goes way, way beyond that, and extends outside of the home. In fact, it's not clear what the outer limits are. As reported by The Otago Daily Times (New Zealand):
A Dunedin man was shocked when a health adviser confirmed young children could be supplied alcohol by a "responsible" guardian. Steve Hayward contacted the Health Promotion Agency information line after finding their pamphlet on "under-18" drinking in a Dunedin bar. "I couldn't believe what I was reading."

The pamphlet in question detailed law changes concerning supplying alcohol for under-18s, which came into effect on December 18.  The brochure noted as long as the person supplying the alcohol was the parent or guardian, alcohol could be supplied in a responsible manner.  The brochure also noted that if consent was needed from a parent or guardian, then an email or text was sufficient.
Yikes.
Mr Hayward, the principal of Green Island School, was stunned when contacting the information line to ask a hypothetical question on how young a child could be supplied alcohol by a "responsible" adult.  "I asked if it could be a 12-year-old, a 14-year-old, or even a 5-year-old. And she said that is accurate. In theory, that is possible."
Really? A 5-year-old? And …
Mr Hayward said while he could understand the intent of the Act, "who is to say who is responsible and who is not".
Right? So what did the authorities have to say about this?
[Justice Minister Judith Collins] confirmed "there was no specific consideration given to the actual age of the child or for a differential penalty for provision of alcohol to a younger child". "This sends a clear message that supply to any person under the purchase age must only be by a parent, or with parental consent, and must be managed responsibly."
What's next, selling beer in baby bottles?  You'll find the source here.