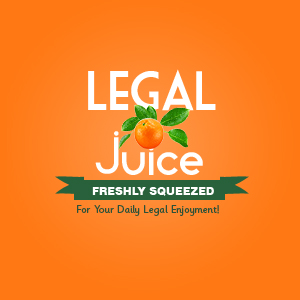 Do not read this within 30 minutes of eating. It's gross. It's about diarrhea. As reported by Syracuse.com, there was a dispute between two roommates about said diarrhea.
Palmieri, 59, was suffering from severe diarrhea March 10 in the apartment he shared at 473 Pleasantview Ave. with David Utt, 62, according to a Syracuse police report.
"I asked him to use the bathroom fan so that it wouldn't smell up the house," Utt said in a written statement. The request upset Palmieri.
Seems like a reasonable request to The Juice.
"Thanks for the sympathy," Palmieri said, according to Utt.
"It's common courtesy," Utt replied.
Uh-oh.
Palmieri then vowed to "crap all over the house, the bathroom and my car," Utt told police.
Oh it's on.
Palmieri got into his pajama bottoms, then went outside, Utt told police. Utt was suspicious because Palmieri doesn't smoke.
During the night, Utt discovered Palmieri had defecated "all over the floor in the bathroom and in the hallway near the bathroom," Utt's statement said.
The next morning, Utt opened the door to his 1997 Lincoln and saw "that Palmieri had, in fact, defecated over the back seat of his car, on the leather seats," a police report said.
Utt had to drive the feces-laden car because he had to get to a doctor's appointment that morning, he said. When he got home, he gave Palmieiri five minutes to start cleaning it all up.
Yeah. Think that happened?
"How does it feel to be (expletive) on?" Palmieri asked, Utt told police. Then Palmieri punched him in the face, Utt said.
So you shit all over the place, and then you punch him in the face?
Utt told police he doesn't know how much it will cost him to have the car professionally cleaned, the report said.
Just junk it pal. You're wasting your time.
Palmieri told police in a phone interview that he didn't want to give his version of the story or return to the scene, "adding that he has diarrhea," said the report written by Officer Shawn Prue.
The Juice hopes the new roommate has a bad sniffer. The charges?
Palmieri was charged with second-degree harassment and fourth-degree criminal mischief.
Here's the source.