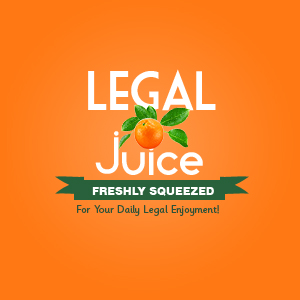 Back in the time before there were CDs and DVDs, there was videotape. There was also a sportscaster named Warner Wolf whose catch phrase was "Let's go to the videotape." Well, if they do that here, this gent's chances aren't looking too good. As reported by tcpalm.com:
A corrections deputy charged with misdemeanor battery on an Indian River County Jail inmate has been fired, but he's seeking his job back, officials at the Sheriff's Office said.

Mario Pratt was placed on administrative leave Nov. 21 when he was charged with pepper spraying an inmate without justification. After a review by the internal affairs department, the Sheriff's Office fired Pratt on Dec. 11.

Pratt filed a career services appeal Wednesday, which means his case will be reviewed by a board of deputies at a hearing. That hearing has yet to be scheduled.
So what happened?
The pepper spray incident happened on Oct. 28. Pratt is accused of spraying inmate Michael Dudley Palmer, 21, who was held on drug and theft offenses.

Pratt said the spraying was accidental and happened when he was putting the spray can back in a belt holder, according to a report. He described the discharge as a small amount that didn't effect Palmer.
And there you were, jumping to all those conclusions when there is a perfectly innocent … wait, there's some late-breaking news on this story. This just in:
Sheriff's officials, however, reviewed surveillance video and said they saw the inmate grabbing his face "and staggering away from the area as if exposed to the pepper spray."

The video also showed Pratt taking out the pepper spray, extending his arm "in a manner consistent with the deploying of the chemical agent, and pointed it toward the area where" the inmate was standing, the report states.
Hmm. Let's not go to the videotape? You'll find the source here.