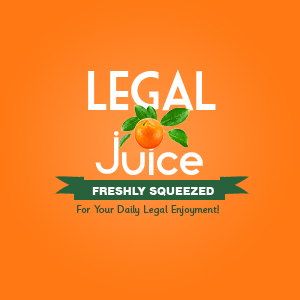 After getting sentenced to 10 years for robbery, like Mr. Taylor, I'm sure you wouldn't be in the best mood either. Still, you better be prepared to pay the price if you lay into the judge, as Mr. Taylor did. Here are excerpts from the decision by the Superior Court of New Jersey, Appellate Division:
Defendant appeals from his conviction for second-degree robbery … his sentence on that charge, and the imposition of two consecutive six-month sentences for contempt …
Did someone say "contempt"?
When the court asked defendant if he understood his appeal rights, defendant responded by stating, "Yeah, I understand that you all railroaded the shit out of me. That's what I understand."
Uh-oh.
Although his attorney attempted to calm him down and the court attempted to resume asking him if he understood his right to appeal, defendant persisted in confrontational behavior, stating, "you're all — so full of shit." The court warned defendant that he would impose an additional six months for contempt of court. Defendant was defiant, stating, "Add six. What the fuck I care now."
This reminds The Juice of a truly classic, early Juice post …
The court warned defendant again about imposing six months for contempt. Defendant replied, and repeated, "Fuck contempt of court." Both his attorney and a court officer attempted to calm defendant down. The court said, "I'm going to give you one opportunity —" but defendant interrupted, "Give me — give me — don't give me shit, mother fucker. Do what the fuck you've been doing to every black mother fucker that come in this courtroom."
Defendant continued to interrupt the court, repeating, "Fuck you" three times, calling the judge a "crazy ass mother fucker," telling him, "Eat shit and bark at the moon, sorry son of a bitch." When the judge said he was going to place on the record his reasons for imposing an additional six month sentence, defendant interrupted again, stating "[i]s that all you're going to put on it, the six months?" He continued to interrupt and taunt the court, saying, "Keep adding six months then" and "well shut the fuck up and do . . . what you're going to do."
Yikes.
The court proceeded to set forth the acts it deemed contumacious as the basis for imposing an additional sentence of six months. Defendant continued to interrupt. The court noted further that this exchange occurred in a courtroom filled with fifty people.
After the court ordered defendant to be remanded, defendant replied, "Fuck you, bitch" and then stated "Suck my ass, you cracker bitch." The court had him returned to counsel table and imposed an additional six months for contempt, to be served consecutive to the prior sentences. After remanding defendant once again, the court noted that defendant "held up his left hand with the middle finger extended in a gesture[.]"
So how do you think the appellate court ruled? Affirmed. The case is STATE v. TAYLOR, No. A-3326-09T2, Superior Court of New Jersey, Appellate Division. (August 24, 2011). You can read the opinion on Leagle here.