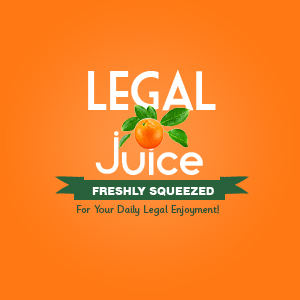 Like this young man who is running for Congress in Illinois, The Juice believes that pretty much everyone deserves a second chance. Just one problem for him, he used it, along with a third chance, and a fourth … Said Matthew Woodmancy of Peoria, as reported by The Peoria Journal Star:
"I learned the most from the felony. It was stupid. There are no and there should not be any excuses for it," Woodmancy said Thursday. "I know it makes things more difficult. I've always thought things worth doing in life weren't supposed to be easy. It was a huge, stupid mistake, but everyone deserves a second chance."
You learned "most" from the felony? So you were good after that? Well, not exactly. Here they are, pretty much in order:
[The felony:] Woodmancy, who is on probation until 2013, said he was convicted of criminal theft for stealing from a family member and that person's now-shuttered Bloomington-based business in 2006. He was sentenced to jail time, probation and $45,000 in fines and restitution, Woodmancy said.
After the crime he learned "the most" from …
In 2008, Woodmancy was charged with misdemeanor battery and pleaded guilty. He explained he was defending his mother during an altercation.
And then…
He also pleaded guilty in 2009 to driving under the influence of drugs and alcohol and has more than a dozen other traffic tickets, including driving on a suspended license. Woodmancy said his license has been revoked and most of his fines from the traffic tickets have been referred to collections.
Apparently there's a significant lag time between the event and the learning from it. Regarding his past, said Mr. Woodmancy:
"While I am not proud of the darker chapters in my life, I firmly believe they have helped shape me into the man I am today. There is not and can never be excuses for what I did." …
"I allowed my darker demons out-shout my better angels," he said. "I have turned my life around, thanks to the help of friends and family, and now want to continue upon a dream I have had since I was a small boy, the dream of serving my fellow Americans in public office."
Even though it's all public record, props to Mr. Woodmancy for releasing his complete criminal record to the press. Here's the source.