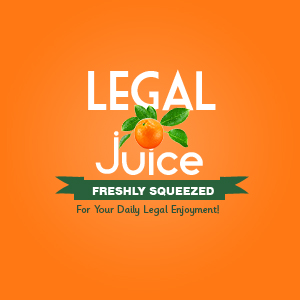 Yup. Straight from Judge in the case, as reported by The Palm Beach Post:
"This case presents the strangest facts and set of circumstances that I've witnessed in my 28 years as a lawyer," Circuit Judge Jorge Labarga said as he sentenced Dean to life in prison.
So what happened?
… Marlow [the "victim"] found his apartment in the Villages neighborhood in West Palm Beach ransacked and saw Flint [the deceased] leaving on foot and Dean driving away.
Note – Christopher Dean, who was sentenced to life in jail for his co-burglar's death – was driving away from the scene.

Marlow pursued Dean up through the neighborhood and eventually back down Interstate 95. There he encountered Flint, 25, who had jumped a fence and was waiting alongside the highway for Dean to pick him up.
Marlow initially told police that, as his SUV approached, Flint turned and appeared to point something at him. Marlow said he ducked in his seat as his Suburban ran off the road and struck the suspected burglar.
So co-burglar Flint is killed by the burgled guy, and burglar Dean gets life in jail. How does that happen?
Under state law, a person can be charged with felony murder if someone else dies while the person is committing a felony crime.
Yes, burglary is wrong, but not this wrong.