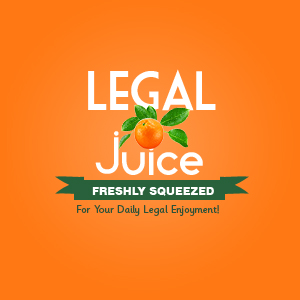 Alex Kozinski, Chief Judge of the 9th Circuit Court of Appeals, is one of the most important judges in the United States. (The 9th Circuit includes California, Washington, Nevada, Oregon, Idaho, Montana, Arizona, Alaska and Hawaii.) As fate would have it, Judge Kozinski is presiding over the trial of Ira Isaacs, a filmmaker based in Los Angeles, who is accused of distributing criminally obscene sexual-fetish videos depicting bestiality and defecation. You will never guess what was on the Judge's website (which he thought was private – and is now down). Per the Los Angeles Times:
The sexually explicit material on Kozinski's site earlier this week was extensive, including images of masturbation, public sex and contortionist sex. There was a slide show striptease featuring a transsexual, and a folder that contained a series of photos of women's crotches as seen through snug fitting clothing or underwear. There were also themes of defecation and urination, though they are not presented in a sexual context.
Oops. The uninitiated might think that Judge Kozinski is some lefty. They would be wrong.
Kozinski, who was named chief judge of the 9th Circuit last year, is considered a judicial conservative on most issues. He was appointed to the federal bench by then-President Ronald Reagan in 1985.
Hmm. Most issues …
He has a national reputation for a brilliant legal mind and has developed a reputation as a champion of the First Amendment right to freedom of speech and expression.
Go on.
Several year ago, for example, after learning that appeals court administrators had placed filters on computers that denied access to pornography and other materials, Kozinski led a successful effort to have the filters removed.
Zam! Methinks a recusal is in order. Here is the Los Angeles Times article.