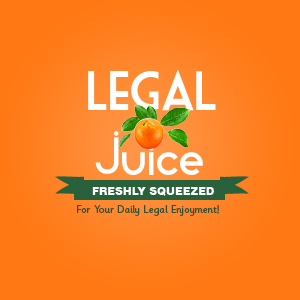 So back in 1996, this couple in Arkansas set up a Trust. The beneficiaries were his 3 kids and her 3 nieces. Simple enough. Well, after Robert died, guess what Robena did? Kids? What kids? She amended the trust to exclude her deceased husband's 3 kids, effectively disinheriting them. Surely they did not intend for something like this to be done when they set this thing up … or did they? Here's the operative provision of the Trust document:
14. REVOCABILITY: The Donors, Robert F. Blann and Robena P. Blann, may, by signed instruments delivered to the Trustee during the Donors' life: . . . (3) change the beneficiaries, their respective shares and the plan of distribution. . . .
It seems pretty clear to The Juice, as it did to the kids too, who went to court to have this amendment tossed. So what did the court say?
The judge said the language was ambiguous [wrong!] but ended up tossing the amendment on the grounds that, when they set the Trust up, Robert and Robena intended for changes in beneficiaries to be made by both parties.
Of course that's what they intended! That's what it says! "Donors' life" means BOTH of them. So when the nieces appealed (like you didn't see that coming), what do you think the Arkansas Court of Appeals said? Not surprisingly, they agreed with The Juice completely, finding that the Trust is not ambiguous at all, and telling the nieces to pound sand. Too bad they'll still share in the Trust proceeds, albeit in smaller shares.
You can read the full opinion (Hartsfield, et al. v. Blann, et al.) here.