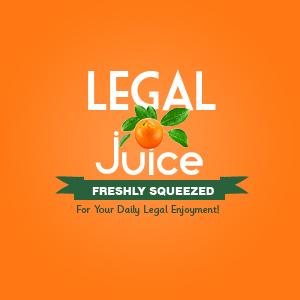 I know you're probably wondering, how could a sexual harassment claim arise from a cocktail waitress's employment at a strip club? Well, suspend your disbelief, and take my word for it. Or click here to read about it in the Gothamist.
Anyway, that's not the point of the post. The point of the post is the caption of the Complaint:
LOURDES GARCIA, on behalf of herself and hose similarly situated, PLAINTIFFS [emphasis added]
So, just in case you missed it, the law firm for the strip club cocktail waitress referred to its client and her peers as "hose." Sure, you can quibble and say that it's spelled "hoes" or "hos," to which The Juice says, close enough! And as pointed out by Ravi Sharma, who gets props for bringing this to The Juice's attention:
… it is even more fishy that in the first line instead of using "those" they state "all others."
If they has just used "all others" in the caption, it would not be susceptible to the unfortunate and plausibly deniable typo being missed (as "hose" is correctly spelled) by the spell checker.
Why didn't they use "all others" in both places?
You can see the first page of the Complaint here.