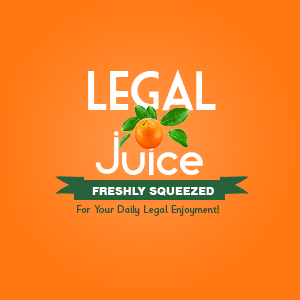 Hmmm. The Juice was working on this post and thought this name sounded familiar, so he checked the archives of 1,854 Legal Juice posts and found this one about Judge Willie F. Singletary. The story on philly.com was now not so surprising.
The state Supreme Court yesterday canned Philadelphia Traffic Court Judge Willie F. Singletary, suspending him without pay after he allegedly showed a woman cellphone pictures of his genitalia two weeks ago.
Yikes.
But this isn't the first time Singletary has made headlines. In 2007 his driver's license was suspended for unpaid tickets [a BOATLOAD of them – see Juice post above], and two years later he was reprimanded for promising favors in exchange for campaign donations.
That's quite a record in just the past 5 years.
Yesterday, the Supreme Court ordered that Singletary be "relieved of any and all judicial and administrative responsibilities as a judge of the Philadelphia Traffic Court."
Might consider another line of work.