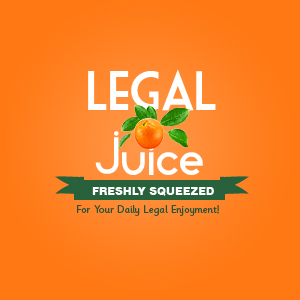 That's exactly what Lem and Julia Redd of Provo, Utah did. Seems good 'ole Perry Myers just wasn't exactly the fella they had in mind for their daughter, Julianna. So, the day before her wedding, they told her they were going shopping (for religious undergarments for the ceremony), but kept right on going to Colorado! Julianna claims that, at a rural gas station, they used force to get her back in the minivan. WHAT WERE THEY THINKING? We'll never come home? Well, they came home the next day. The wedding took place a few days later. (The couple has since had a child.)
As you might expect, the parents were charged with kidnapping. Do you think Julianna forgave them, after they apologized on national TV? No way. Here are a few of her comments:
We have to protect our new baby. I don't trust my mom.
I'm past forgiveness. I can't do anything more. They'll have to (show) accountability.
[This case] clarifies to society that you can't do this because you're a parent and you want to. You're accountable, no matter who you are.
And what do the relatives have to say?
Lem Redd, Bride's Father: "We have made an apology and said that what we did was incorrect, but we feel this is definitely wrong." Dude, you kidnapped your 21-year-old daughter. You expected a $50 fine?
Julia Redd, Bride's Mother: "We don't carry any animosity for her, we don't have any animosity towards Perry or his family. We don't know them or him, we were hoping to get to know him better." You don't know him? And you still did this? And let me get this straight: You, the kidnapper, don't "have any animosity towards Perry?" Okay, my head stopped spinning. Go with an "insanity" plea.
Although the Redds are clearly ready to forgive themselves, the groom's family is not of the same mind.
[Read on to see what happened to the Redds.]
Debbie Myers, Groom's Aunt: "I think there needs to be some consequences. I'm worried about the other daughters; they live in a very dysfunctional home and they need help."
Debbie Myers, Groom's Aunt: "They've wrecked the one previous daughter's marriage. She was engaged and they chased him off, and I guess they thought they were going to chase Perry off, but the Myers don't run."
So what happened to the Redds? A plea agreement fell through! The trial is set for December 3, 2007. To read the most recent article in this saga (June 21, 2007), click here.