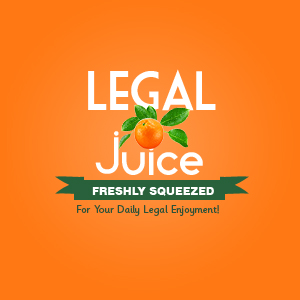 Have you ever had to go to the bathroom so badly that you couldn't make it from the bar to the bathroom? Yeah, neither has The Juice. One Adolfo Mosmann would answer differently. Or, if he could make it to the bathroom, he decided not to make the trip. As succinctly stated by the sorority girls in Animal House, ewwwwww! Per The Orlando Sentinel …
Adolfo Mosmann, 24, who is from Brazil and in the U.S. on a student visa, was arrested about 1:15 a.m. Monday.
An off-duty Orange County Sheriff's Office deputy who was working security at the [House of Blues] in the 1400 block of East Buena Vista Drive noted in an incident report that Mosmann was caught urinating in the cups and placing them on the bar, where other people were drinking, even though bathroom facilities were nearby.
The security guy must have been … pissed.
[Mr. Mosmann] was thrown out of the club about 11:45 p.m. Sunday and told not to return, documents show.
And of course a guy who urinates in cups at the bar is going to do as he is told …
An employee and another witness later saw Mosmann return to the club in Downtown Disney Westside. He was wearing a different shirt.
A different shirt? Brilliant!
Mosmann, who has a Jacksonville address, was described in an Orange County sheriff's report as "intoxicated."
He then was arrested on a trespassing charge.
Sadly, this bender may cost Mr. Mosmann A LOT. Why?
Rosters show that Mosmann has played soccer on college teams at Jackson Community College in Michigan and University of South Florida.
It is unclear whether his student visa is in danger because of his arrest.
"While I cannot comment on the specifics of this case, convictions for some criminal offenses can result in the revocation of student visas," said Dani Bennett, a spokeswoman for U.S. Immigration and Customs Enforcement. "If a student visa is revoked, the individual may request reconsideration of the revocation."
Where is he now? Free on a $500 bond, and hopefully taking a break from the bar scene.