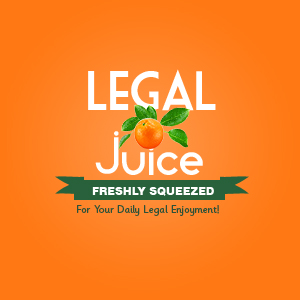 BFWI? Breast-feeding while intoxicated. And yes, at least in Grand Forks, North Dakota it is – and it's a felony. As reported by the Grand Forks Herald:
A Grand Forks mother who police say was "extremely intoxicated" while breast-feeding her 6-week-old pleaded guilty to child neglect Tuesday.
Officers responded to an unrelated call at a Grand Forks residence in the early morning of Feb. 13 and saw 26-year-old Stacey Anvarinia slurring her speech and breastfeeding, prosecutor Meredith Larson told the judge.
Citing a police report, Larson said officers were concerned about the infant's welfare, so they called Altru Hospital and were told that breast-feeding while intoxicated was not good for the child.
"Ms. Anvarinia was notified of that, and she continued to make attempts to breast-feed," Larson said.
Judge Juice's sentence: AA [probably], parenting classes [definitely], and community service [definitely]. (If you like bizarre breast-feeding stories, check out this very uncool multitasking post.)(And if you like wacky multitasking posts, check out this one.) And if you just want some more Legal Juice (as in, all of it), click here.