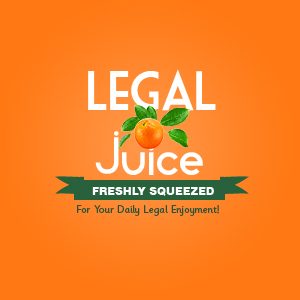 Yes, it's a wrongful death case. William H. Waggoner, age 88, died a month after he was hit by an automatic door at a Wal-Mart in Marble Falls, Texas. Is it me, or is a case like this an inappropriate forum to try to be funny? Judge James Nowlin tried … and failed. The parties could not agree on where to hold the deposition of Wal-Mart's corporate representative. (Wal-Mart wanted it in Bentonville, Arkansas. The Waggoner family wanted it in San Antonio, Texas.) So this is where, in a case about a man's death, Judge Nowlin attempted to inject some humor. This is word-for-word from his May 3, 2008 Order (filed on June 3, 2008):
The Court is sympathetic with [Wal-Mart's] argument. Surely [Wal-Mart's] corporate representative, a resident of Arkansas, would feel great humiliation by being forced to enter the home state of the University of Texas, where the legendary Texas Longhorns have wrought havoc on the Arkansas Razorbacks with an impressive 55-21 all-time series record.
For additional levity, the Judge threw in this footnote:
It is worth noting that the Razorbacks, who disgracefully retreated from the Southwest Conference to the gentler pastures of the Southeastern Conference, could have likely learned a lesson about stamina and perseverance in the face of battle by visiting the Alamo in San Antonio.
Hah hah hah! That is so not funny. But there's more.
On the other hand, the Court is sympathetic with Plaintiff's position. Plaintiffs might enter Arkansas with a bit of trepidation as many residents of Arkansas are still seeking retribution for the "Game of the Century" in which James Street and Darrell Royal stunned the Razorbacks by winning the 1969 National Championship.
Still not funny. Here's how Judge Nowlin resolved this dispute:
Because the Court is sympathetic to both parties' positions, it has found a neutral site, intended to avoid both humiliation and trepidation of retribution.
Accordingly, it is ordered that unless the parties agree otherwise, the deposition … shall occur … on the steps of the Texarkana Federal Building [on the Texas/Arkansas border].
I know you must be ROTFL, but here's the final blast of humor:
It is further ordered that each party is to remain on his or her respective side of the state line.
So very unfunny. So very unjudicial. Click here to read the Order.