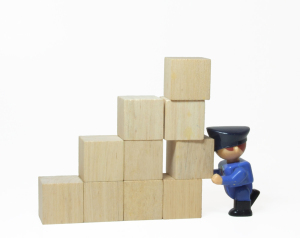 Yes, what we as a society want is for people not to trust police officers. That'll foster a great police/citizen relationship. This ruse used by police in Ohio will not only undermine the ordinary citizen's trust in the police, it won't do jack in the "war on drugs." As reported by The Cleveland Plain Dealer at cleveland.com:
Police are not allowed to use checkpoints to search motorists and their vehicles for drugs. So, in Mayfield Heights, officers are trying the next-best thing — fake drug checkpoints.
Brilliant! And such a great use of police resources.
Police gathered in the express lanes of Interstate 271 on Monday after placing signs along the freeway warning motorists that a drug checkpoint lay ahead.
There was no checkpoint, only police waiting for motorists to react suspiciously after seeing the signs.
Hell, The Juice would rather see the cops set up a DUI checkpoint, even though they are unconstitutional, regardless of what the Supreme Court said. But I digress. So are these legal?
The fake checkpoints are legal, experts say. A 2000 U.S. Supreme Court ruling said actual checkpoints are not legal and that police can randomly stop cars for just two reasons: to prevent illegal aliens and contraband from entering the U.S. and to get drunk drivers off the road.
If you're wondering how the operation went down:
On Monday, Mayfield Heights police placed a series of signs along the northbound I-271 express lanes that said: "Drug Checkpoint Ahead," "Police K9 Dog In Use" and "Be Prepared to Stop." Officers then watched how motorists reacted after seeing the signs.
Vitantonio said there were arrests and drugs seized. He said Thursday that four people were stopped and searched. Three of the motorists crossed through the grassy median or at emergency vehicle crossings, evasive actions that gave police reasonable suspicion to stop those cars.
You can read more about this (a fair amount), and about Mr. Peters' encounter, by clicking here.